History of Education in Nigeria
Apply Now! – The Nigerian education system has undergone several changes over the years. From indigenous education, all the way to the western education system that is in effect today, the history of education in Nigeria is an incredibly eye-opening topic that is sure to spark the interest of any history buff out there. This article will attempt to create a helpful timeline with some details that will help you visualise the way in which the education system in Nigeria has evolved over time, and talk a little about the ways in which these systems of education differed from each other.
Pre-Colonial Education
Before western education breached Nigerian borders, children were taught two different kinds of education across the country: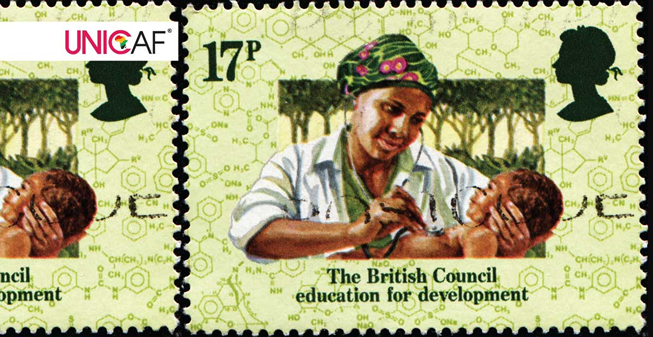 1) Religious Education
Northern Nigeria was prominently taught purely Islamic religious education before the British occupation in the 1840s. Each Muslim community in Nigeria had a mallam who taught children as early as 5 years old the teachings of the Qur'an and the Arabic alphabet. In larger cities, communities set up schools that also taught science and math. By 1913, almost all Islamic schools were built in the north, save for a few exceptions, and were approximately 19,073 in total, with over 143,000 students enrolled.
In the 1970s, the government seized control of all the Islamic schools, but in 1990, the schools were given the ability to operate independently, without government intervention once more.
2) Indigenous Education
The indigenous form of education was the second form of education that existed in Nigeria before the 1840s.
In this system, children were taught practical skills that were necessary depending on the needs of the local community and general society within a certain area. Children as young as two to three years old belonged to an age group, and each age group was assigned specific duties around their village, such as clearing brush or sweeping lanes.
As the children grew older, they were given specific tasks depending on their sex; boys were taught farming or more specialised tasks, such as drumming and wood carving, whereas girls were also taught domestic skills. The boys would also enter into apprentice-style relationships with master craftsmen, and this style of education is also still practised in Nigeria today.
Post-Colonial Education System
In 1840, British missionaries introduced the first form of western education to Nigerian land, when they started the first primary school. 9 Years later, in 1954, the first Anglican Church Missionary Society (CMS) grammar school was opened by Christian Missionaries in Lagos, becoming the first secondary school to open in Nigeria.
When the northern and southern territories of Nigeria were brought together by Lord Lugard in 1914, the demand for schools had increased dramatically. Due to this demand, the growth of western education was incredibly rapid and led to the establishment of the University of Ibadan in 1948, which was the very first Nigerian university.
At the same time as the public schools and universities were being formed, many private schools were founded and built as well, creating a multitude of choices for the different social classes in Nigeria.
Education Structure in Nigeria
Initially, the education structure in Nigeria followed a 6-3-3-4 scheme, which consisted of 6 years of primary school, 3 years of junior secondary, 3 years of senior secondary and 4 years of tertiary education.
In 2008, however, the scheme was altered to fit the 9-year basic education scheme that fit the needs of the universal education programme. Therefore, the educational structure became the 9-3-4 formula, which consists of 9 years of basic education, 3 years of secondary school education and 4 years of tertiary education.
The 9-year basic curriculum consists of:
Lower Basic Education Curriculum – Junior Primary School, Primary 1-3
Middle Basic Education Curriculum – Senior Primary School, Primary 4-6
Upper Basic Education Curriculum – Junior Secondary School, Secondary 1-3
Basic Education in Nigeria
Primary Education
Even though English is the legally approved language of instruction, some basic level institutions in Nigeria may teach in their native languages, depending on the location of the school.
When a student completes primary education, they receive a primary school leaving certificate, and students that pass the entrance exam to gain entry to secondary school are awarded a basic education certificate.
Secondary Education
Secondary School students are able to choose from formal and vocational education options. Formal education options include core subjects, like mathematics, English, civic studies and entrepreneurship across many different areas of study, such as science, the arts, technology and business.
Vocational education options, on the other hand, offer the students an option to gain skills in areas other than those of the formal education curriculum, such as hair styling, crafting and fashion designing.
In order for secondary school students to be allowed to attend tertiary education institutions in Nigeria, they must first pass the senior school examination, which is prepared by the West African examination council (WAEC), and the National examination council (NECO).
In order for these students to gain admission into Nigerian tertiary education institutions, they must pass either the WAEC or NECO exam, as well as the unified tertiary matriculation exam (UTME). However, after some irregularities in the conduct of the way the UTME exams were being graded, some institutions prefer to hold their own internal exams to screen their students even further before admission.
Tertiary Education
Tertiary education in Nigeria is an umbrella term that encapsulates universities, as well as polytechnics and colleges of education. All the activities of accredited universities in Nigeria are regulated and overseen by the governing body known as the National University Commission (NUC).
The university curricula are structured to ensure that the students are prepared to contribute towards national development and to encourage entrepreneurs to create more job opportunities in their local communities.
Colleges of education are more suited towards students who want to become teachers. These institutions prepare their students by teaching them how to become competent teachers in their societies and be able to educate the youth who would be learning under them before going on their own educational journey.
Polytechnics have a much more hands-on approach to education, teaching students who want to follow engineering, industrialisation or economics. This way, the students can develop to gain specialised technical training and appropriate skill acquisition to contribute to their community.
The Future of Education in Nigeria
The purpose of this article was to give you a clear image of the history of education in Nigeria. However, it would be foolish to assume that the system that exists today cannot be improved.
One way that the Nigerian education system could be improved is through the implementation of more online learning. Institutions such as Unicaf and Unicaf University are prime examples of leading higher-education providers that offer online courses to their students at a fraction of the cost. The accessibility and flexibility that students are able to have from online courses gives them ten times the amount of opportunities they may have had before if any.
If you are curious about online programmes or want to apply for one, Unicaf has you covered! Offering generous scholarships for Bachelor's, Master's or Doctoral degrees, Unicaf is here to make sure you get the highest-quality university experience for a fraction of the cost!